Are you a Scorpio (born between October 23rd & November 22nd)? Then you get 20% off your reading through November 22nd!
♏️ Scorpio (October 23 - November 22)
Scorpios start out strong. Most Scorpios are at their best during times of crisis. 2020 has brought out your best and strongest side. In 2021 you will continue to benefit from the cosmic signature formed by the powerful Pluto, imaginative Neptune, and innovative Uranus. This will have a powerful effect over you the next 3 - 4 years and implies that your mind is very sharply focused. This is a time of powerful organization and productivity for many of you.

Pluto remains in a powerful sextile giving you great influence in your surroundings, whether they be at work, at home or social gatherings.

Neptune continues to be in a powerful trine to your sun activating your romantic and gentle side. Very possibly there will be romance and travel. Others tend to put you on a pedestal. This will work fine as long as you are trustworthy.

Uranus, in the opposite sign of Taurus, suggest many unexpected events. It could bring about disruptions or changes in your place of work as well as personal and professional relationships.

Lilith also has a noteworthy effect on you. It is in your opposite sign promising the prospect of a new relationship until July 18. Because Lilith is close to Uranus, its effect will be sudden and possibly take you out of your comfort zone. It may mirror certain behavioral patterns you may unconsciously carry.

In this way Lilith can nudge you to look at yourself with different eyes.

Jupiter and Saturn are making a square to your sun some time this year. Beware of taking on more responsibilities than you can handle. This may cause moments of personal crisis. Others who may not have the work ethics that you have may push you to the limit and cause you to take on more responsibilities. Stop. Take care of yourself. Balance self care with workload.

The alignment of planets Saturn and Jupiter are part of the new world or Great Mutation that changes the way we all operate in our lives. This will force upon you a need to change. Let go of some of your old ideas and behaviors. Processes will change. It is imperative that you become more flexible if you are to be innovative during this time. If you do not learn to bend you will break.

Chiron is on your side, helping you to be aware of your healing process whether it be on a psychological or physical level. Chiron gives you the opportunity to see your life differently, bringing you new methods of healing for yourself and others.
CAREER AND FINANCES
This year you continue to profit from a great marketing vision and advertising skills. You also are very strong in your ability to console and help others. Your ability to listen to others will assist you with both your clients and your supervisors. This is especially true for those born November 9 - 15.

Your biggest asset is your ability to organize. You can use your focus to get things done. Research and organization is especially powerful for those born November 15 - 19.

Those born October 28 - November 6 find it especially important to find a team they can work with... that will work as hard as they work. They may need to start over to find people who are reliable and trustworthy.

For many of the Scorpios, you may discover that you really prefer to work from home predominately.

This may be because you feel like an outcast in the workplace or the energy in general is not supportive. This may be a turning point which brings about crucial changes in you and people around you.

Watch your finances, especially if you are born October 29 - November 6. Unexpected and costly expenses may arise in 2021. This is why it is not advised for you to take on any financial risks. This may be difficult for you as you seek to grow financially. Listen to your intuition.
LOVE AND RELATIONSHIPS
Especially those born November 9 - 15, this is probably a year of love and romance. Traveling to romantic spots is definitely on your TO DO list. Neptune in a wonderful trine brings you romance and travel. It is very possible it could mean not only a relationship but a relationship that is deeply fulfilling. Those born between October 22 - 26 may also experience this between May and July and then again later in the year.

If you have children they may be excited in developing their artistic or musical talent.

Uranus opposes Scorpio this year so it is highly possible that relationships break up and start erratically as well.

At the same time, Jupiter and Saturn are causing tension as well. This will likely mean that you have many opportunities for both work and love relationships, however, they come with growing pains. With the right attitude of realizing you have something to learn, the relationships can be lasting. It is helpful when roles and expectations are clearly defined. It is a time to know who you are and what you really want... but opportunities abound.

Those born October 28 - November 6 especially may be headed for extreme makeovers in the relationships and individually. The big question is, "What do you REALLY want?"

During the first half of the year Lilith will be in your solar 7th house along with Uranus. This may mean exciting new quick relationships. It is wise to wait until the later part of 2021 before making any long term commitments.

Especially those born November 15 - 19, you may have an intense relationship that can transform your life and self awareness... especially in November and December 2021.
HEALTH AND VITALITY
With all the excitement going on, the main thing to watch is exhaustion, overwork... too much.

It may be a year you discover you need to change your eating habits for better health. It is a good year to practice moderation... whether it is working too hard, playing too hard, or sitting around too much.

Uranus opposite your sun gives a warning to be cautious as accidents are more probable. Keep your focus and be moderate.

The positive energy of Chiron suggest it is a year of personal growth and awareness. You may find that you may have to change yourself... and are willing to change to be in a committed relationship. You may realize committed relationships are beneficial to your health.
FAVORABLE DATES
March 14 - 21
This is a good time to negotiate deals and financial agreements. It is important to embrace new ideas and abandon fixed points of view. Your ability to solve problems in a new way is strong.
April 23 - May 31
A very productive and innovative time. You may need power naps or meditation to keep you from overloading yourself.
July 31 through August
Despite the tense atmosphere, you can benefit financially by trading, speculation, and unexpected profit. It is through someone tipping you off.
August 9 - September 10
The puzzle is fitting together and you're seeing a new future. You work better with a team. Do not try to go it alone. Seek co-operation with others. August 17 - 21 is a good time to take risks.
November 21 - December 3
Your intuition is strong. You can now understand other peoples' point of view. You can be understanding and yet shrewd in your business dealings.
CHALLENGING DATES
January 9 - February 21
Time of conflict and disagreements likely. Try not to see it as an attack and be open. Mercury is retrograde January 30 - February 21; communication is often muddled then.
June 23 - July 8
Pay special attention to your body and its need to rejuvenate. Keep calm. It's going to work out. Stay levelheaded.
September 10 - 18
Do not overspend right now. Do not indulge in expensive clothing or trips. You are going to need that money.
November 6 - 19
You tend to be more aggressive during this time. Hold off. Be careful. Wait.
Read All Sun Signs
Your West Michigan Astrologer
Monday - Friday, 9 A.M. - 6 P.M.

In Person in Spring Lake

By Phone

(616) 916-0121

By Zoom

Astrology Party

Karen is also available for Astrology Parties. Cost is $300 and includes a horoscope for each participant.


Astrology Party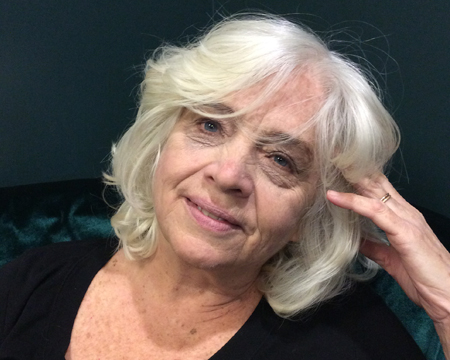 Meet Karen Klemp




I have been consulting and lecturing in astrology for over 25 years in West Michigan.

I started doing astrology professionally in 1992 at the old Spirit Dreams in the building that is now Bombay Cuisine. I do readings in Grand Rapids and Spring Lake. I can do readings in person, by phone or by Skype.
More